What Makes Desco So Highly Rated As a Concrete Services Company?
How do you choose a contractor for your next project? Online research, reviewing past projects, flashy social media pages, and videos are all important, but they are just as easily manipulated by contractors who may not be the best fit for your project. All of those bits of information are important in building a story about a contractor, but one of the most reliable ways to choose a quality contractor is a referral from people you know. Word of mouth is how many people make a decision on the quality of a contractor.
At Desco, we constantly measure our Net Promoter Score (NPS) to determine how likely our customers are to refer us. We send out an NPS survey to the clients and the contractors we work with at the end of every project, even the ones where there might have been a few challenges along the way. NPS is measured from -100 to 100. Scores of -100 to 0 suggest the need for improvement, 0-30 are considered good, 30-70 are considered great, and 70-100 are considered excellent scores. The benchmark score will vary depending on the industry, with cable and internet companies typically having a score around 0 and construction companies having a score around 40.
At Desco, our NPS for 2020 was 92, putting us near the very top of the ranking system and well within the excellent category. Our scores were consistently 9/10 and 10/10 with only a few 8/10 reviews. No one responded to our survey with less than an 8/10 last year out of the hundreds of surveys we sent out. In case you don't know someone who has used us, our high NPS is a testament to the experience we will provide for you.
There are many factors to why people rated us so highly, but many of the survey respondents have mentioned our workmanship, professionalism, communication, and ability to keep to a schedule.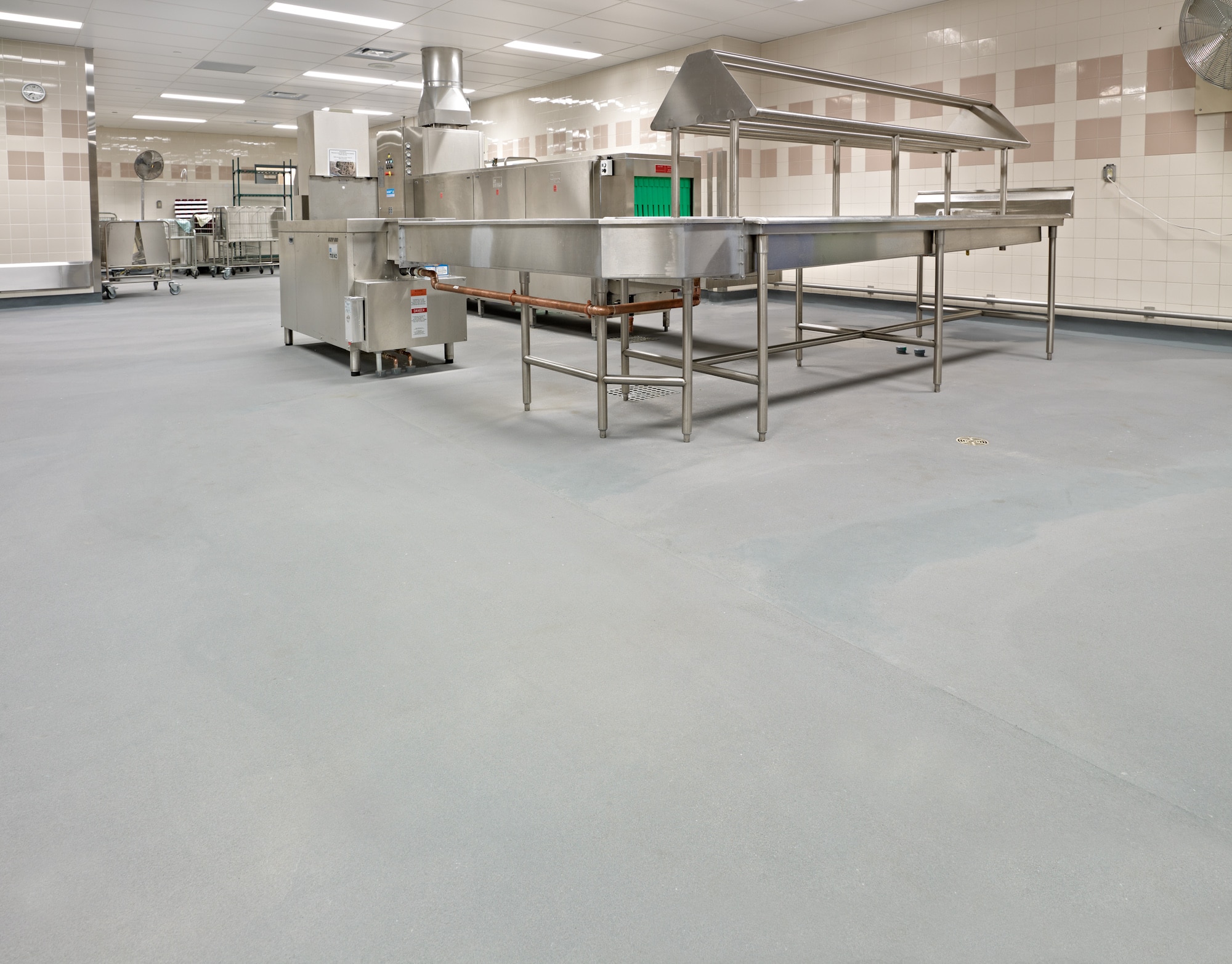 Our employees are the most important part of our business, from the field to the shop to the office. We pay fair wages to our employees that are collectively negotiated. Many of our employees have made a career at Desco and have brought family members and friends to work with them as well. Our employees have a comprehensive benefits and pension package to ensure they're taken care of. Our employees are employees of Desco and not independent contractors. Our employees are not paid based upon the quantity of material they install.
We know that treating our employees ethically and fairly is an important part of retaining the best talent within our industry to ensure we can deliver high-quality work consistently. It's also just the right thing to do.
Keeping our employees safe is important to us. We are proud to have had no lost time incidents in the past two years and only one lost-time incident in the past six years. Our comprehensive safety program was developed at Desco with the collaboration of all levels, from new employees to senior management. Our safety committee and employees continually review and update our policies and procedures with new information to provide the best safety program we can. None of our policies were copied, purchased, or developed by outside consultants or programs. Safety cannot be purchased. Buy-in to a safety program only happens when everyone has a voice in it.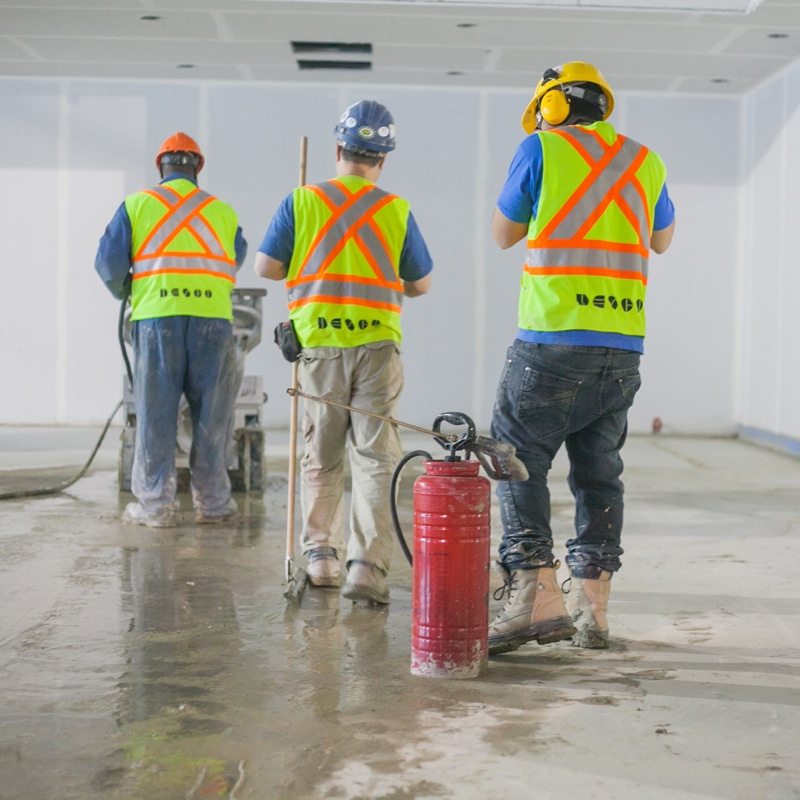 We deliver projects as a team. Our project managers are the main point of contact for our customers and ensure the administration and day-to-day of projects is managed to your standards. They work collaboratively with our field employees, estimating department, and office staff.
We invest in new technology and equipment. We use the best equipment and materials in our industry and have a full-time staff to maintain it. Relying on outside repair companies can delay projects and throw off a schedule. Desco has an experienced mechanic that ensures that if there is an equipment malfunction, we can repair it quickly to limit delays. Our tools are consistently maintained to keep them in the best working order. One of the oldest pieces of equipment that is still regularly used is a shotblasting machine we've owned since 1988; a testament to the quality of our mechanics and repair program.
Having a fleet of equipment that we can depend on helps us to commit to completing projects during critical shutdowns and on tight timelines.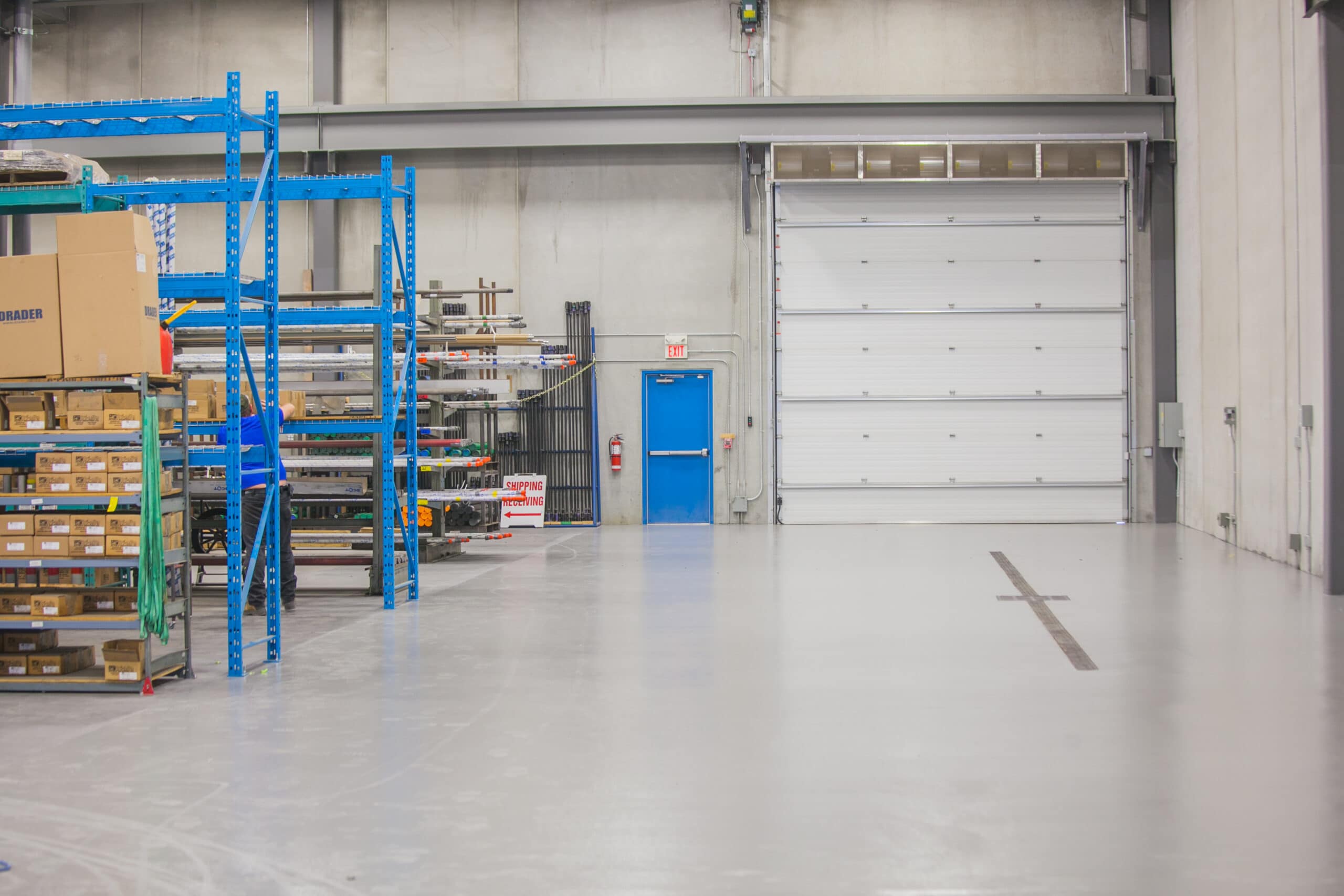 And if you want to see some flashy images of our projects, feel free to click through our website. All of the images on our website and social media are from our projects. None of the images were copied off of our manufacturer's websites or stolen from competitors' websites. We are proud of the work that we complete, so we only share images of our work.
The NPS, long-term employees, and best-in-industry equipment are just a part of what makes Desco a highly rated concrete services company. Contact us if you'd like to learn how we can provide a concrete long-lasting solution for you.