ORIGINAL DESCO FLOORING LASTS FOR OVER 30 YEARS IN A HOSPITAL
SEAMLESS EPOXY FLOOR FROM 1982 STILL IN GREAT CONDITION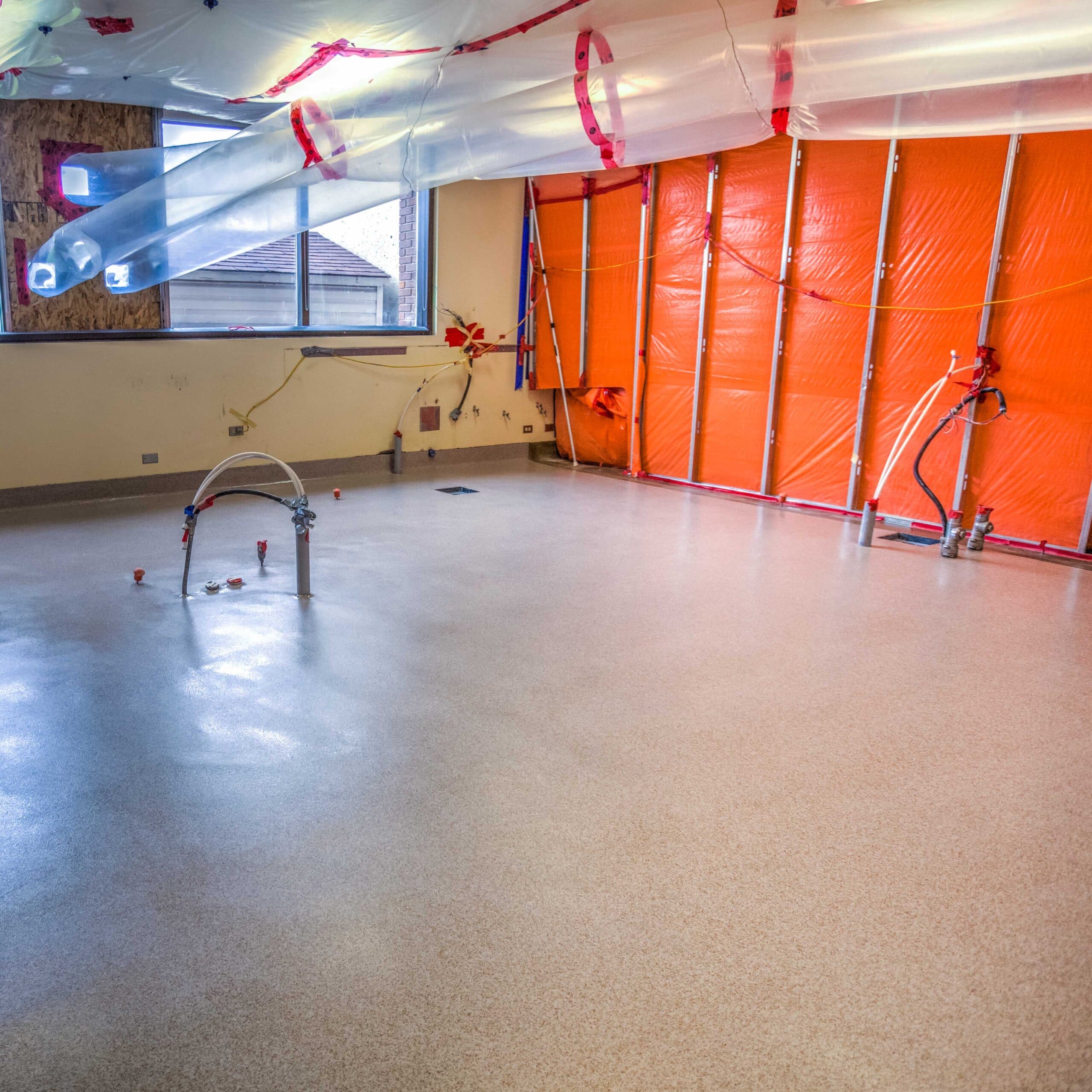 Hospitals require flooring solutions that exceed expectations and allow for hygienic practices. Desco originally installed the floor in 1982 for Forest Construction and Peter Dawson, over 30 years ago. The original seamless floor and integrated base in the kitchen were maintained regularly and still functioning to a high standard. However, renovations to the space and the moving of walls required a flooring retrofit. Rather than patching small areas, it was decided to refinish the entire floor.
One of the installers who originally trowelled this floor is still working with Desco and was one of the installers trowelling the floor again. Below is a copy of an original drawing showing the locations of the Desco flooring installation.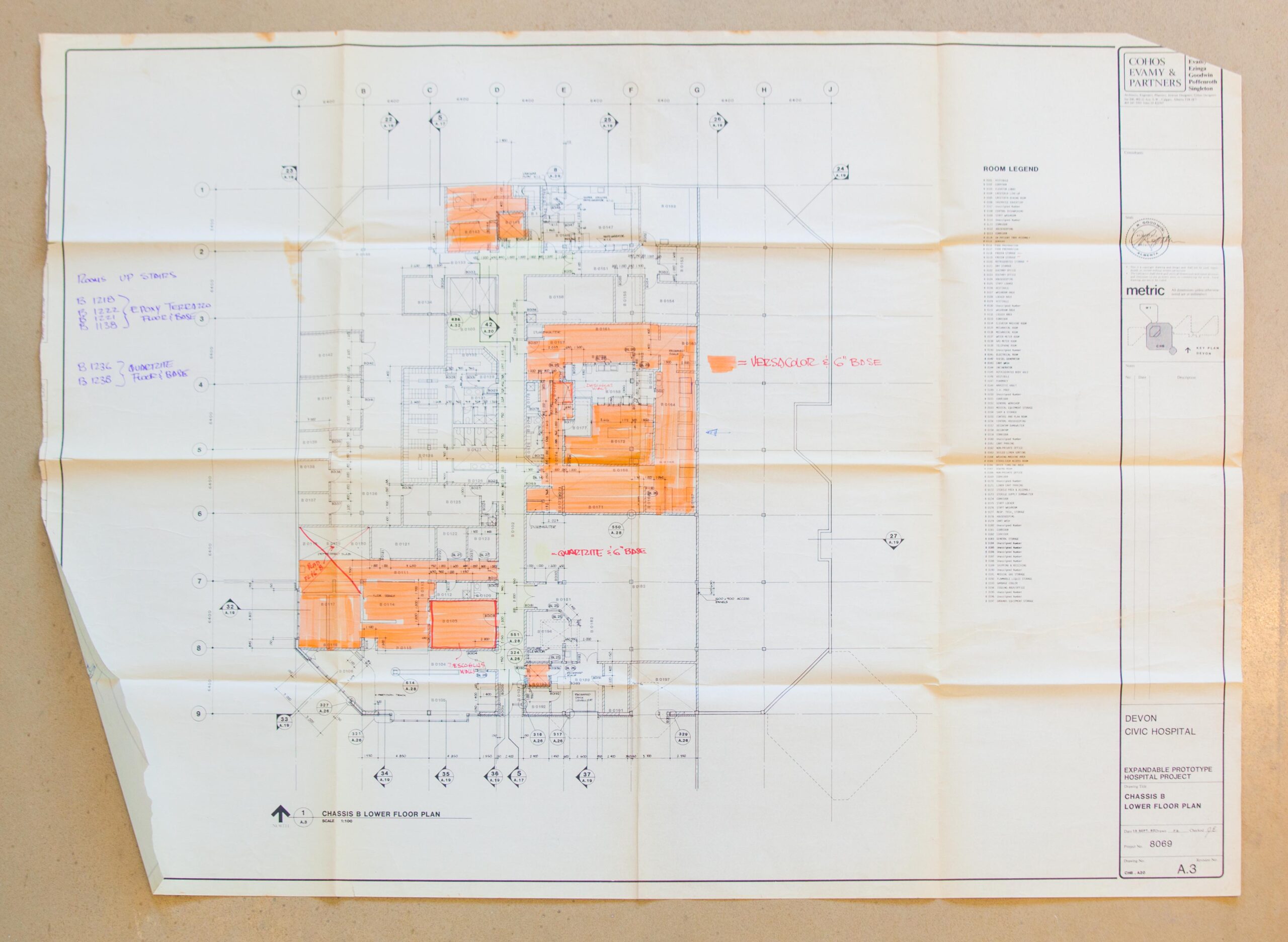 ORIGINAL FLOOR STILL PERFORMING
The original floor was still in great shape and showed few signs of damage. This allowed for the new seamless epoxy floor to be installed on top of the existing system. By not removing the original seamless epoxy floor, Desco was able to save the client a few days off of the schedule. Below is a photo of the original floor.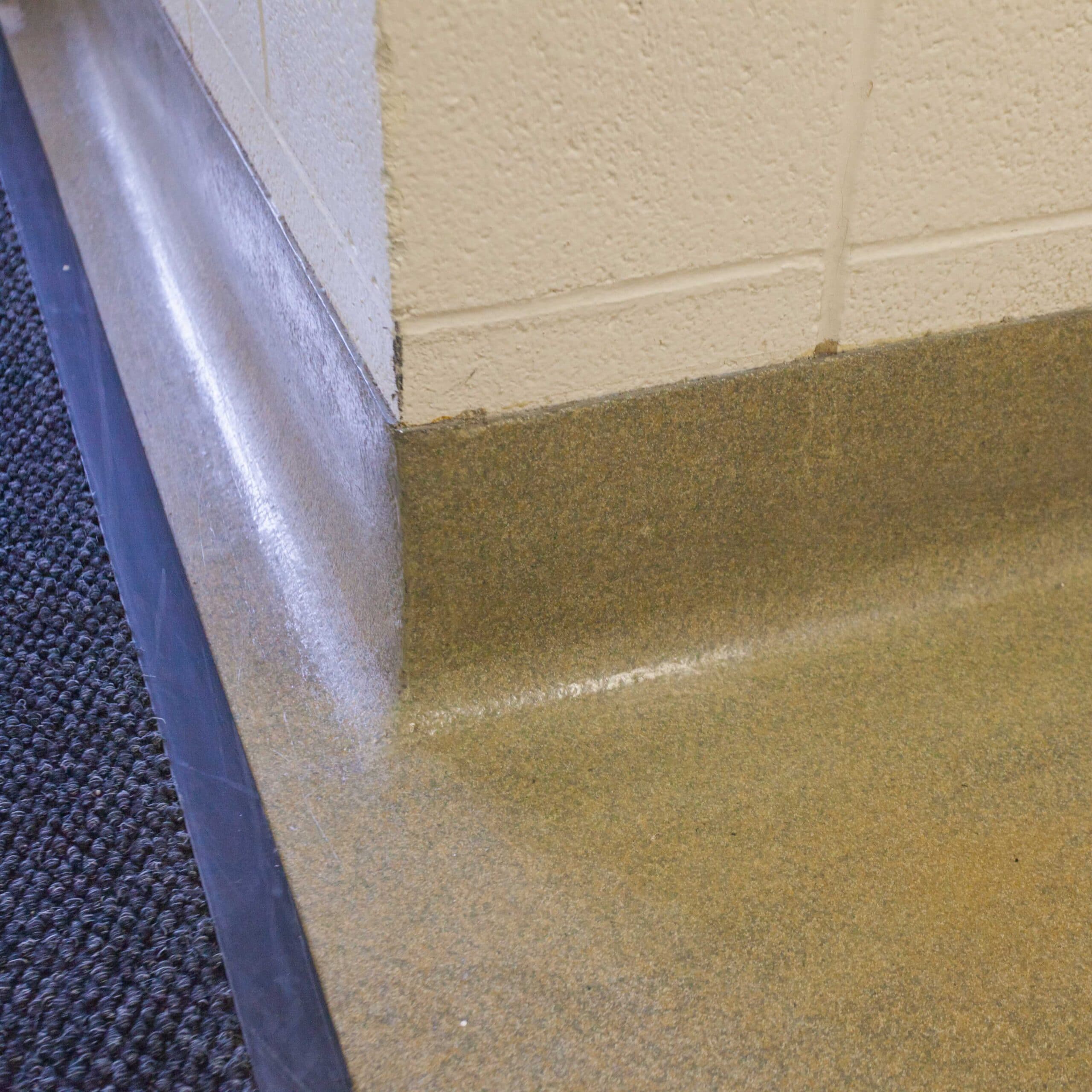 REGULAR MAINTENANCE IS A FACTOR
If dirt, sand, and grit are left to sit on the floor, it will act as an abrasive and slowly damage the finish of the floor. By regularly maintaining the floor abrasive damage is limited. Desco recommends a minimum of a once a day cleaning of surface debris depending on the amount of traffic in the space. For a hospital, the cleaning schedule is much more frequent. For a commercial space with limited traffic, you may even be able to clean the floor with less frequency.
Seamless epoxy floors outperform similar products because of their integrated base. The integrated base is the easy-to-clean solution that is ideal for hygienic facilities. Since the base and floor are integrated, there is no joint between materials where moisture and bacteria can be trapped. Desco uses a seamless epoxy floor system that is certified by the Canadian Food Inspection Agency (CFIA) for use in food preparation and production areas. Below is a photo of the integrated floor and base.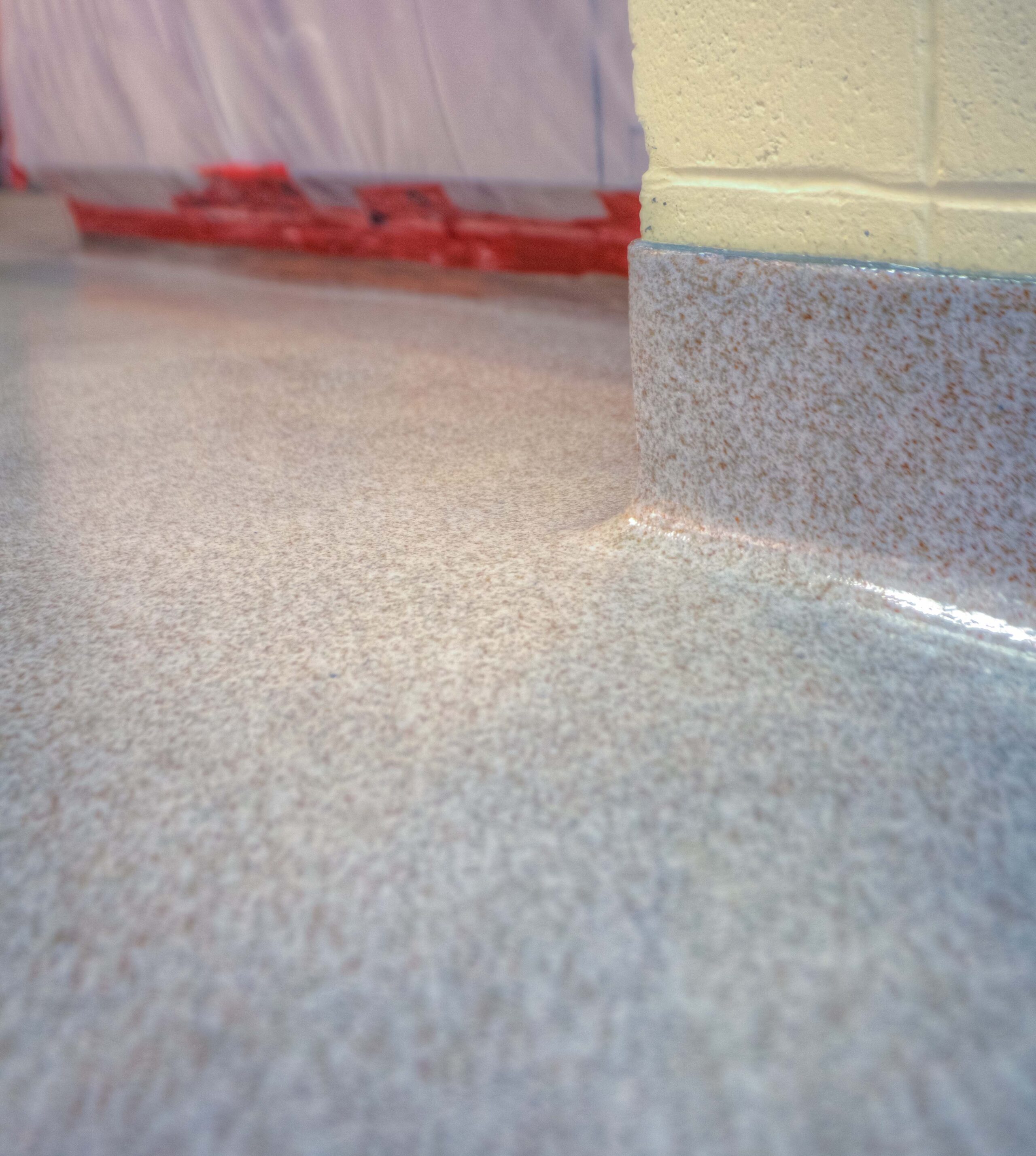 SEAMLESS EPOXY FLOORING THE IDEAL SOLUTION
The trowelled epoxy mortar system resists chipping and damage better than a thin film system. The floor has a slip resistant finish that is easy to clean. Unlike the broadcast epoxy mortar systems that our competitors use, the slip-resistant finish on our trowelled epoxy system is consistent and free of smooth areas. With over 500 years of service at Desco, our small team of installers is dedicated to providing concrete long-lasting solutions, exceeding expectations.