CONGRATULATIONS TO CAFE ON 30 YEARS OF HELPING TO BUILD FAMILY BUSINESSES
At Desco, we are proud members of CAFE, the Canadian Association of Family Enterprises. From their website,
"CAFE IS A NATIONAL NOT-FOR-PROFIT ORGANIZATION ESTABLISHED IN 1983 WITH THE MANDATE TO PROMOTE THE WELL-BEING, UNDERSTANDING AND SUCCESS OF FAMILIES IN BUSINESS. THROUGH 12 CHAPTERS ACROSS CANADA, CAFE PROVIDES SERVICES, RESOURCES AND SUPPORT TO THOSE INVOLVED IN FAMILY ENTERPRISE INCLUDING BOTH EXTENDED BUSINESS FAMILIES AND THE ADVISERS THAT COUNSEL THEM. THROUGH PARTICIPATION IN PEER GROUPS, SEMINARS AND CONFERENCES, CAFE HAS PROVIDED A FORUM FOR FAMILIES AND THEIR ADVISERS TO SHARE IDEAS, LEARN BEST PRACTICES AND BUILD THEIR COLLECTIVE SKILLS."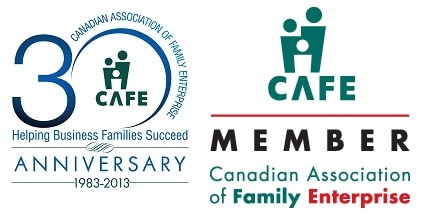 We have found there to be great value in working with CAFE for the peer mentorship and advisory boards to help with working in a family business. We are proud to be a family business as we now have the third generation entering the business. CAFE has been helpful in involving this next generation in the family business. There isn't always one clear answer for issues that arise in family business, but by working with others in the same situation, we can develop a solution that will work for us.
If you'd like more information on CAFE or how we work as a family business, check out http://www.cafecanada.ca/ and our people .